Marketing Tips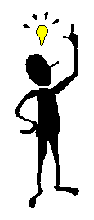 This section of my website is devoted to marketing tips, tricks, and secrets! This is where I will offer information and articles to help you be successful in your business. Hopefully, you will find your diamond of a marketing tip among the offerings.
I'm excited! There is so much information I want to share with you!
Since there are so many different aspects to marketing real estate, this list will be endless! I'll include real estate tips, how-to secrets, cool tools, tricks, and a wide variety of related information that I've come across that you might find helpful.
Come back and visit often to see my updates!


Marketing Tips, Tricks and Secrets
The Secret to Working with Marketing Services Professionals

Marketing Piece Tips for Direct Mail or E-mail Campaigns

Return from Marketing Tips to my Home Page