What is a
Real Estate Geographic Farm?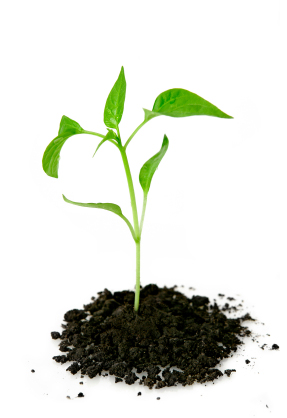 A geographic farm is a specific community in which you solicit the majority of the neighborhood for business. The concept is to establish and brand yourself as the community expert and develop relationships with the occupants who will hopefully choose you over your competition to perform the services they need.
Your real estate farm is a long-term investment in a community and the people who live there. Farming takes time and with the number of real estate agents who you may be competing against, it can be costly to establish yourself.
If you want continuing success within a community, just remember, even though consistency is king in farming, it's not about how much marketing you do – it's how you serve the customer that truly matters. Provide the best information and service you can to be considered the local expert, and be thought of first when real estate comes to mind for those in the market to buy or sell. Treat your customers well. Happy customers refer other customers. Unhappy ones usually speak much louder and to more people – often times their neighbors! If you keep your focus on the people and meeting their needs, the prize will follow. YEAH! Another commission for your bank account!
The label, "REAL ESTATE FARMING" is quite appropriate, since you are literally growing your business, your reputation, and your connection to a specific neighborhood!
Look at this way… if you have a garden that you only occasionally water, weed, and check for insects, will you have any delicious food come harvest time? It's the same here. If you don't nurture your farm area, it won't bear much fruit.
And remember, consistency is the key to a successful real estate farm marketing plan!


Advantages of Farming
The number one advantage to farming is the convenience of location. If most of your listings and sales are centralized in one area, it makes your job of serving your customers a whole lot easier. Traveling between customers that are only minutes apart improves your service image and decreases operational costs. With gas prices so high, it makes sense to limit your service area a bit. Familiarity with a specific community gives you an advantage that an outside real estate agent simply will not have. When asked about schools, local businesses, community activities, etc., answering these questions without having to do extensive research will give you an incredible edge. Providing information that only an insider would have is a huge asset. The more you know about your neighborhood, the better your edge.
Developing long-term relationships with your customers and other businesses within the area can be the greatest reward. There is a lot of satisfaction from customer loyalty and referral support. The longer you service the community, the more recognition you will gain, thus branding you and ensuring that your name comes up as the primary community real estate resource.
Farming can yield amazing results – imagine seeing your real estate yard sign every other block. How about being invited to every neighborhood block party because the neighbors know and like you?


Disadvantages of Farming
Unless you live in the neighborhood, when you begin to farm you won't know the people or the community. You have to develop relationships from scratch and learn about the comings and goings of the neighborhood.
Farming is labor intensive – database management, door knocking, direct mailing, etc. and often times there is little immediate reward.
The variety of people living in the community requires more extensive market planning. If you farm the entire area, make sure to separately consider each type of occupant in each type of dwelling to get the most out of your marketing dollars; homeowners, absentee homeowners/renters, single-family, condo, multi-family, etc. To get the best results, your marketing messages for each should be based on the needs of each type and thus the content will differ greatly.
Cold calling your farm can be even less inviting since the 2003 requirements of the National Do Not Call Registry. Before placing a call, check to make sure the phone number is not on the Registry list. Visit The National Do Not Call Registry for more information about how you can check. Before you sign up and pay, ask your broker if they have an account available for you to use to verify phone numbers on the list.
To reach the majority of potential customers, you are limited in contact to door knocking and direct mail until you establish a relationship and receive e-mail contact information as a less expensive method of contact. Regardless, e-mail shouldn't be the only source of contact with your potential customers. Door knocking can be fun and is significantly less expensive than direct mail.


How to Work a Geographic Farm
Prepare the soil –
Identify a Real Estate Farming Area
Research the properties and potential customers. Consult the sales records for the community. Use your local MLS and Title Company records for sales and demographic information. Look at any other public records you can get your hands on to find out how many sales there were in the neighborhood over the past three years. Choose an area with a minimum of 500 homes.
Here are some things to look at…
Is there a 8% minimum turnover rate for the community? If not, it is unlikely that you will be able to get enough sales to support your business unless the answer to the next question is a high percentage.
How long have the occupants lived in their homes? If there are a nice percentage of homeowners who have lived in the area in the range of three to six years, this could be an excellent opportunity to catch these homeowners before their next transition. Statistically, homeowners relocate after living in their homes around six years, giving you nearly ready to move customers.
Are there any agents who have considerable market share in that community? This is your direct competition. For example – if there were 50 sales in a neighborhood of 500 people and one agent sold 25 of them – this would be very serious competition and it may not be a wise investment of your time and marketing dollars to pursue this area.
What are the current sales trends in the community? Prices going up? Down? What is the ratio of listings versus sales? What is the average time on the market for sales? This information tells you how hard you will have to work to market the listings you get before you get paid. Carefully look at the conditions in the neighborhood before you invest your time and money.
What is the percentage of renters versus homeowners in the neighborhood? If the area is saturated with renters, you can solicit first time homebuyers – bear in mind that the rental rates for the area should be close to the average mortgage payment for the community. Many renters could be under qualified and unable to afford to purchase. It can be time consuming to discover who qualifies and who doesn't. On the other side, you can also solicit the absentee owners – this is a bit more costly requiring direct mail as your primary source of contact.
Who are the people living here? The demographic information about a community will tell you how many seniors, young families, single people, income groups, etc. are living there. Not necessarily where, but it will provide enough information to get a feel for the area. Will you enjoy working with the different groups of people? Each type of homeowner has different motivations for moving and if you market well, you can reach them effectively.
Physically Explore the Community and Surrounding Businesses
Do you like this neighborhood?
Are there any local businesses that you might be able to do some co-op marketing with?
Are there any opportunities within the community that you can help sponsor with time or money such as community fairs, art festivals, block parties, etc.?
Does the community have a newsletter that you can advertise in or help with the marketing cost in exchange for an exclusive advertisement?
If the neighborhood doesn't have a newsletter, are you willing to make one yourself?
Do you have any ideas for a community event that you can initiate yourself?
Now that you've done some research, decide. Is this the area for you? Are there opportunities here for a successful farming adventure? Can the area support you? Do you really like the area?
Plant and Nurture Your Seeds –
Develop your marketing plan for this area including your contact messages for the full year. The more thoroughly you plan this out, the easier it will be to follow the plan when you begin to generate business and become occupied with servicing your listings and sales.
Contact your farm a minimum of once per month. If you can afford to, consider contacting your farm 2-3 times per month for the first six months and then you can reduce it down to not less than once per month. This gets your name in the customer's minds and even though they will be eventually receive less contact from you later, they may not even notice.
BE CONSISTENT! Oh… sorry, I didn't mean to shout.

Real Estate Farm Marketing Ideas
Start by finding out what your customers want and need – ask questions in the neighborhood. Find a way to fulfill those needs or provide resources that do.
Develop a newsletter for the community both online and off. Use your website to provide neighborhood information as well as home delivery.
Find local vendors that service garage doors, landscaping, deck repair, bug and rodent removal, roof repair, etc. Become the local referral expert for home repairs.
Develop a monthly real estate farming postcards campaign. Don't be generic – be timely and considerate of the wants and needs of your community when deciding on which cards to include.
Offer ideas for home improvement, better curb appeal, etc. Offer ideas about anything that will make the neighborhood a better place to live.
Giveaways -- Magnetic marketing tools – calendars, sports schedules, notepads, tips and hints, etc.
Find local babysitters, after school activities, sports, entertainment.
Find local activities to sponsor – fundraising, school activities, senior meal delivery, etc.
More inexpensive giveaways -- Gifts and gadgets for the home – jar or bottle openers, flash lights, etc.
Work with a local business who is willing to offer a discount on an item for you to advertise their business in your newsletter. For example, an ice-cream shop – 10% off the order or a free ice cream cone with the coupon from your mailer or website.
Develop a Home Buyer's or Home Seller's Seminar and hold it at your local library or recreation center.
Harvest Your Crop --
Ask for referrals – many people assume that if you are their neighborhood expert, you only work in their area. If you are willing to serve customers outside of your farm area – MAKE IT CLEAR to the people you contact. You can send Just Sold postcards to your farm with your sales information from outside of their neighborhood. Many customers have friends who are buying or selling, but they won't refer you because they don't know you will work with them. Even worse, they think that they can't contact you if they are considering buying a second home outside of the neighborhood. Not good, when all it takes is communication.
Serve your customers well and cash your commission checks! WOOHOO!

Return from Geographic Farm to Find Customers

Return from Geographic Farm to my Home Page